Curryzma hosts cooking classes called "Curryzma Live!"
The classes are specially designed for brides to be, young adults wanting to impress their friends and couples who love Indian food and would love to cook it at their home.  The classes take traditional Indian recipes, which can sometimes be overwhelming and rich, and make them easier to prepare without sacrificing flavor or taste.
Students will be given tips on how to create these dishes in a quick and easy manner, by using things they have at home and some help from the Indian grocery store in your neighborhood.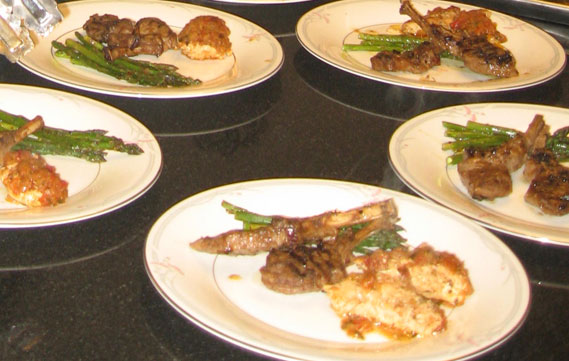 Bridal Boot Camp:
A crash course on some easy and delicious meals. I think one eats with their eyes first, so keeping that in mind, presentation of the food will be emphasized.   These classes will help you cook Indian food regularly and with confidence. I will demystify the different spices and teach you shortcuts and so that Indian food becomes more main stream in your home kitchen.
Singles Love Indian:
Love Indian food but don't have the know-how to go about cooking it.  Join me as I familiarize you with basic Indian food with a twist.  You will learn how to cook Indian food with some great shortcuts and tips on menu planning and presentation.